We are now offering a variety of new services such as...
GYNECOLOGY
When is the last time you really talked about your genital health?
Gynecological and sexual health is often hard to discuss, even though most women simply want to be healthy and informed about this aspect of their life. To that end, we've created a compassionate, accessible environment that meets the needs of women in the community.
We encourage you to feel confident to ask questions and relate how gynecological events affect you, be it a vaginal discharge, abnormal pap test, heavy bleeding, enlarged labia, menopause, painful intercourse, STD's, irregular bleeding or pregnancy termination.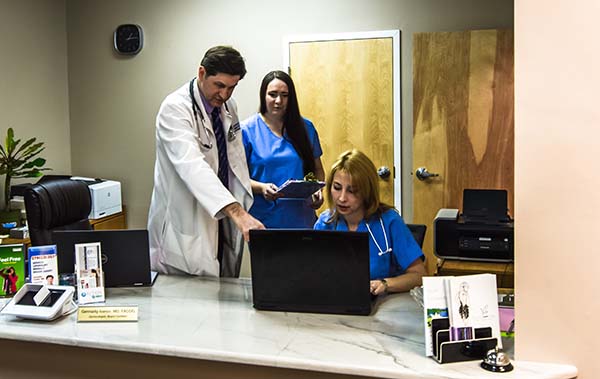 At our gynecology clinic, we want women to feel validated and heard. Our genuine concern for enhancing outcomes begins from the instant you walk through our door and continues to the time you leave. We are determined to view you-the person-and not the problem. We strive to relate, connect and understand. You are in control of any interaction.
Gynecology has some especially trying situations with many unspoken issues that complicate matters. We hope to afford women the opportunity of feeling comfortable to discuss these and to share equally in the responsibility of management options and goals. We make recommendations and help you understand the rationale involved. While you make the decisions, we strive to implement them or make appropriate referrals when necessary.
We assure absolute discretion and privacy especially when you are confronted with sensitive and emotional circumstances. Our compassion and understanding is genuine and real, be it for emotional support or treatment. We support you in every respect. Your courage and vulnerability is acknowledged.
Primary and Preventative Care for Women of All Ages
Evaluation and treatment of all varieties of Gynecological diseases
Individual approach and sufficient time for every patient
Accepting almost all insurances and reasonable fee for visits
Affordable prices for uninsured patients – visits, labs, tests
Highly skilled, experienced and attentive staff
Flexible, easy scheduling of appointments and no wait time
Office-based surgical procedures avoiding hospitalization, saving time and cost
Close collaboration with sub-specialists in gyn-oncology, uro-gynecology, maternal fetal medicine and infertility
Modern office, comfortable exam rooms and equipment
Multilingual service available